Police Committee Initiates Process to Consider the Critical Infrastructure Protection Act Regulations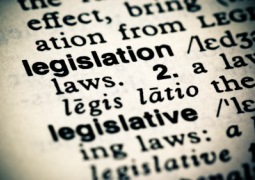 The Portfolio Committee on Police in South Africa has resolved to allow the Civilian Secretariat for Police Service (CSPS) to table part of the regulations of the Critical Infrastructure Protection Act (CIPA) 2019, which deals directly with the functions of the Critical Infrastructure Council to enable the council to start performing its functions immediately. The committee today met the Ministry of Police and representatives of the CSPS.
The committee has urged the CSPS to move with speed to table the regulations to ensure that Parliament completes the process of considering them. "We have raised a concern that the committee undertook an extensive process of interviews for the council in 2021 and to date, the Council has not been able to move and implement their mandate. This is the reason we will move with speed to consider the regulations and ensure the effectiveness of the Council," said Ms Tina Joemat-Pettersson, the Chairperson of the committee.
Meanwhile, the committee deliberated on various issues affecting policing, including crime statistics, morale within the South African Police Service (SAPS), the increase in illegal mining, and challenges with gender-based violence. As a result, the committee agreed on the need for a two-day session, where the Minister of Police together with the National Commissioner and senior leadership of the SAPS outline strategies to remedy these concerns. The session's intentions are to work together to find solutions to the crime challenge facing the country in order to create a safe environment that fosters socio-economic development.